The #1 Choice for Personal Trainers, Coaches, and Gyms.
Be a part of a rapidly expanding network of personal trainers and gyms that utilize FitPro to take their fitness business to the next level.
FitPro is the leading fitness software for personal trainers, gyms, and health and wellness professionals. With our powerful, user-friendly platform, you can easily manage client records, create custom workouts and nutrition plans, and track progress over time. With more than 1000 customers,
FitPro is the trusted choice for fitness professionals who want to stay organized and grow their business. Our software provides everything you need to make your clients successful and keep your business running efficiently. Get started with FitPro today and see why it's the fitness industry's favorite software!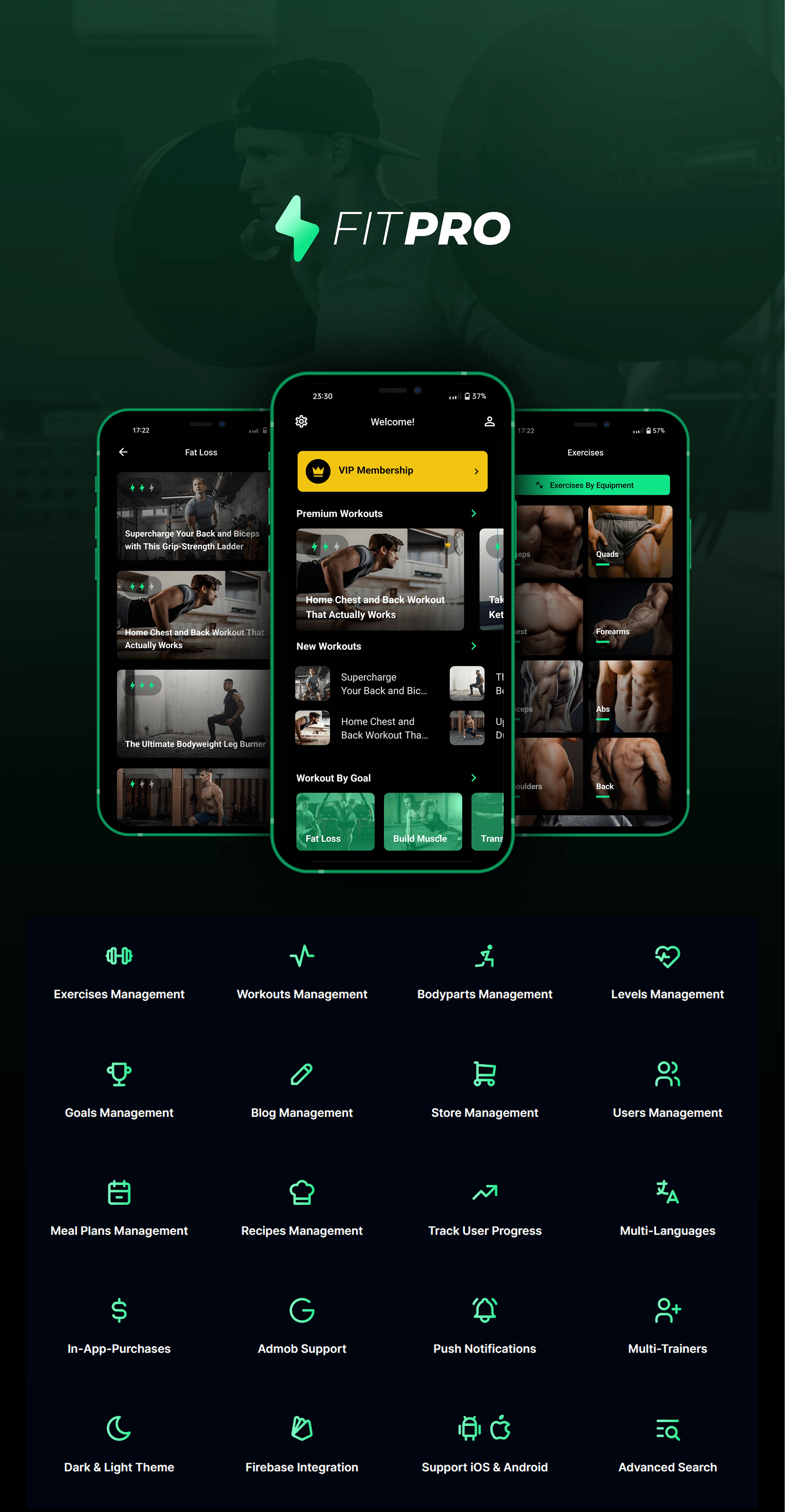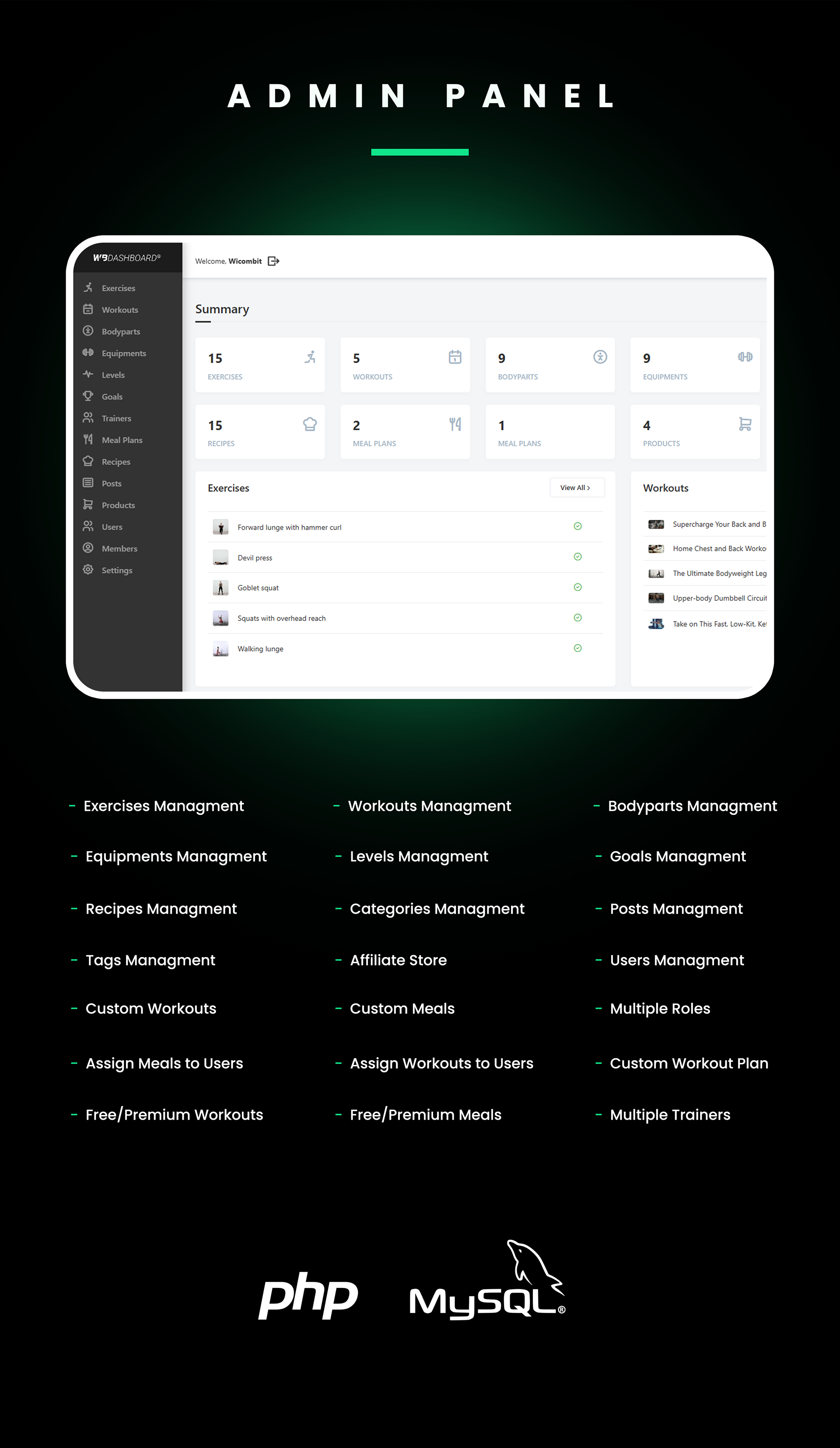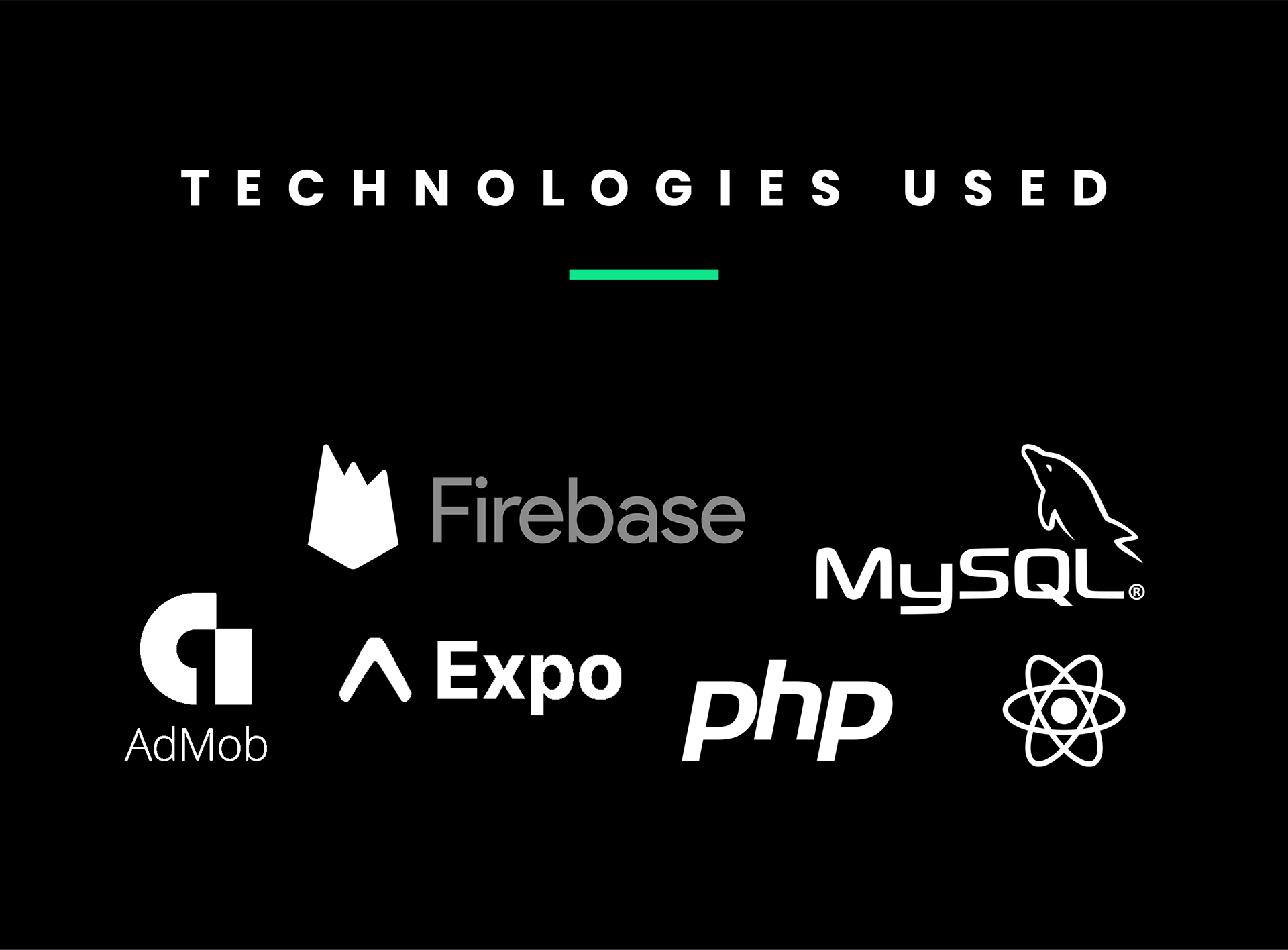 Username: admin@admin.com
Password: 123456
App Store App Demo
Google Play App Demo
App Features
Full Backend Integration
Multi-Language
Unique Design
Support iOS & Android
Dark / Light Mode
Save Favorite Workouts
Save Favorite Recipes/Diets
Advanced Search (Workout Builder)
Push Notifications (OneSignal)
Subscriptions (In-App-Purchases)
Affiliate Store
Blog
Backend Features
100% Secure & Dynamic.
Responsive Web Admin
Captcha Protect.
Full Management of Exercises.
Full Management of Workouts.
Full Management of Muscle Group/Bodyparts.
Full Management of Workouts Levels.
Full Management of Workouts Goals.
Full Management of Posts/Blog.
Full Management of Store/Products.
Full Management of Users.
Full Management of Meals.
Full Management of Recipes.
Assign Custom Workout/Routine to Specific User.
Assign Custom Diet/Recipe to Specific User.
Single & Weekly Workout Plan
Custom Exercises Order to help you make progress and effectively transform.
Multi Trainers
Multi Roles
Mark Workouts/Meals/Exercises/Posts/Products as Free or Premium
Any Questions?
If you still have any questions or doubts, please feel free to Get In Touch. We will be happy to assist you.
Files Included
Documentation
Admin Panel
Expo React Native Source Code